Coffee&Coin Issue #2 - Bitcoin, Bots and Buyouts
August 19th, 2019
This article originally appeared in "Coffee&Coin" you seem to be reading the web version. Make sure to subscribe so you never miss an email!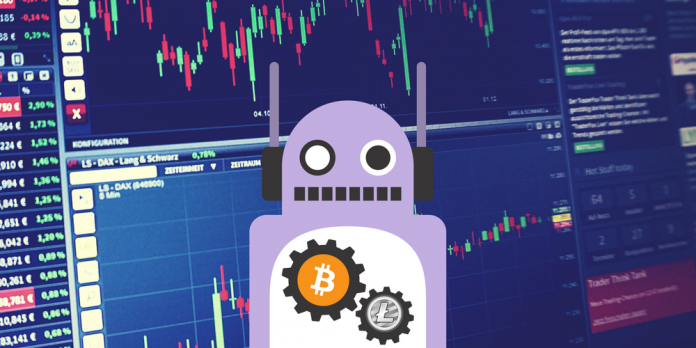 In our other post this week we outlined a report by Cochran.io showing the prevalence of bots in the crypto space.
With more than 86% of capital in cryptocurrency being managed by bots, it can be hard for an honest trader to find success in the market….. [Read Full Article]


The Summaries:
Coinbase buys Xapo
Earlier this week Coinbase announced the buyout of Hong Kong based Xapo.com - a Bitcoin purchasing and custody app for $555M beating out a bit from investment giant Fidelity.
Xapo was launched in 2013, and is famous for its physical storage vaults around the world including a bunker in Switzerland.

The buy out is interest for two reasons. First, custody services are crucial for the long term adoption of Bitcoin and cryptocurrencies as a whole, as most institutional funds (pensions, money managers, hedge funds, sovereign wealth funds, etc) cannot invest in an asset class that isn't offered by a licensed broker-dealer or managed via a custodial service, as it would be outside of their risk profile.
This means, that big money can't easily buy Bitcoin without these types of services. Unfortunately, in many cases, these types of services are regulated differently in each region making it a nightmare to manage legally.
Even if a certain geo doesn't have regulatory restrictions on investments, moving large amounts of money is often costly, and most regions only have one or two supported types of payments that allow for affordable, regional, money transfer. This often means that if companies want to attract investors from a specific country they'll need to support the regional payment method.
Xapo, quite fairly, brags that they support 30 countries and more than 150 currencies and have $8B in assets under custody. This makes them an absolute giant in the space, roughly 8x larger than Coinbase's own custody service.
The first interesting part of this purchase is simply the new broad reach the Coinbase will have with a strong foothold entering into the Asian market.
The other interesting point of this buy out is that Coinbase was bidding against Fidelity. This point has often been glossed over in the media. Fidelity, who for months was rumored to be entering the space in a "big-way" silently rolled out 'Fidelity Digital Assets' and now was showing a willingness to be aggressive and enter into a bidding match for another Bitcoin custody service.
This suggests that Fidelity, who is one of the largest money managers in the world, isn't just dipping their toe in the pond, but, is instead ready to get into crypto in a big way.
Brave Adds Support for Crypto Wallets Opening Up for New Coins
Users of Brave's nightly build, who have completed KYC via Uphold.com will now be able to connect their Ledger or Trezor hardware wallets to Brave Browser.
The new integration allows a few important things:
Users can now withdraw BAT to their wallet rather than cashing out via Uphold.com

Users can now use a native wallet, even if it holds other assets, instead of the Brave Rewards wallet for content creators.

Users can now tip via their native wallet.

In the future, extensions will be able to add support for other tokens and coins into Brave for a seamless multi-blockchain experience.
---
By The Data: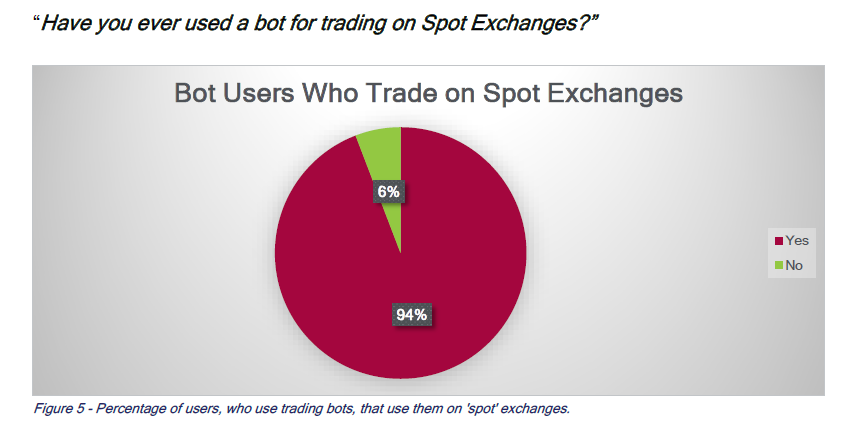 86% of Crypto Capital is Traded by Bots
In a recent report by Cochran.io (the independent research run by the editor of Coffee&Coin) their research team conducted a survey (n = 10,388) around automated trading in cryptocurrency.
While the team found that only 38.05% (±1.23%) of users had reported using automated trading bots, when broken down by income 86.33% (±1.886%) of all money represented in the study was traded using trade bots.…. [Read the Full Article]
---
Great Tweets:
---
Major News Snippets:
Coinbase Custody Sees $200M-$400M per week in Institutional Deposits:
Coinbase reveled this week that while the market has been 'seemingly flat' in the eyes of retail investors, institutional money has been pouring in heavily in the past few months with their Custody service seeing between $200M-$400M per week in deposits.
[Read More & Discuss this on /r/Cryptocurrency]

Brave Adds Ad Support to 21 New Countries:
Brave Browser's user-focused ad beta has so far been a fairly limited roll out for companies to test the system in which users are paid for seeing the ads. In an effort to increase adoption Brave rolled out the program to 21 new countries, with a heavy focus on developing nations where earning extra pocket change goes a long way.
[Read More & Discuss on /r/Cryptocurrency]
KuCoin Announces New Burn Initiatives:
KuCoin, one of the most serious contenders to scoop up Binance's US traffic when Binance blocks US users this September, has announce a number of new incentive initiatives over the past month. These include a staking program with up to 50% annual returns, a new annual burn of 5M KCS, a monthly 30% profit buyback, and now an additional 500,000 KCS buy back next week. These initiatives will also include profit from the new KuMex and KuCoinPlay platforms.
---
News Roundup:
---
Other Great Publications This Week:
---
Coffee&Coin is a free weekly newsletter published every Monday, bringing you the latest news from the blockchain world.
If you're reading this on the web be sure to subscribe below to our newsletter and never miss an edition.
Want to follow us?
Coffee&Coin on Reddit
Coffee&Coin on Facebook
@AdamSCochran (Editor) on Twitter