Discover more from Adam Cochran
Publications from @AdamSCochran
Over 2,000 subscribers
86% of Crypto Capital is Traded by Bots
Market Analysis of Automated Trading in Crypto
This article originally appeared in "Coffee&Coin" you seem to be reading the web version. Make sure to subscribe so you never miss an email!
Market Analysis of Automated Trading In Crypto
In a recent report by Cochran.io (the independent research run by the editor of Coffee&Coin) their research team conducted a survey (n = 10,388) around automated trading in cryptocurrency.
While the team found that only 38.05% (±1.23%) of users had reported using automated trading bots, when broken down by income 86.33% (±1.886%) of all money represented in the study was traded using trade bots.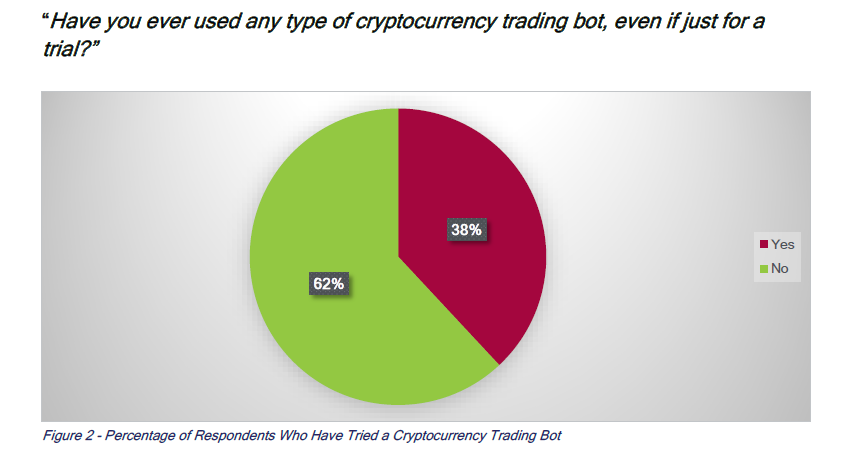 What type of trading is happening?
The report found that 94.18% (±1.225%) of users used trade bots on spot exchanges (standard trading exchanges).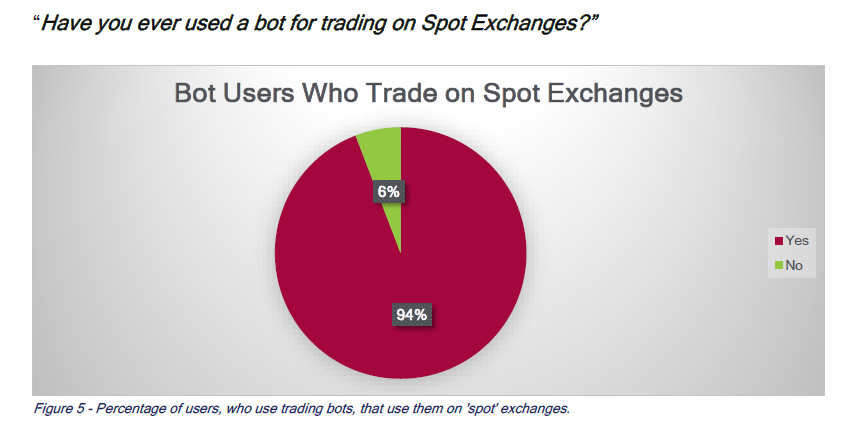 By comparison, users reported using bots in margin (or leverage) trading 65.74% (±2.483%) of the time, and in futures trading only 3.97% (±0.99%) of the time.
Where is this trading happening?
Of the top 150 exchanges, only 20 exchanges (1.3%) had coverage from at least one bot.
83.3% of bots supported Binance.

66% of bots supported Coinbase Pro/GDAX.

58% of bots supported Bitfinex.

58% of bots supported Kraken.

58% of bots supported Poloniex.

41% of bots supported Bitstamp.

41% of bots supported KuCoin.

33% of bots supported BitMex.
The other 12 exchanges that had bot support were covered by less than 33% of bots.
The full report contains 33 pages of information outlining the use of crypto trading bots, why users use them, what features they are looking for in trade bots, and how they make buying decisions around bots.
You can find the full report here:
---
This article is part of Coffee&Coin, a free weekly newsletter about the blockchain industry. Coffee&Coin focuses on providing editorial commentary on economic, political, legal and technology news related to blockchain technology and cryptocurrency.
Sign-up today and never miss the latest updates!
Want to follow us?
Coffee&Coin on Reddit
Coffee&Coin on Facebook
@AdamSCochran (Editor) on Twitter